See. Taste. Hear.
2017
Los Angeles, California
Project XYZ in collaboration with Evoke Dance Company
See. Taste. Hear. was an immersive private dining experience hosted by CMLA and GHBW.
See - Live dance performance by Evoke Dance Company
Taste - Dining experience by Haute Chefs LA, Chef Jeffrey Nimer
Hear - Interactive sound installation by Scott March Smith and Max Suechting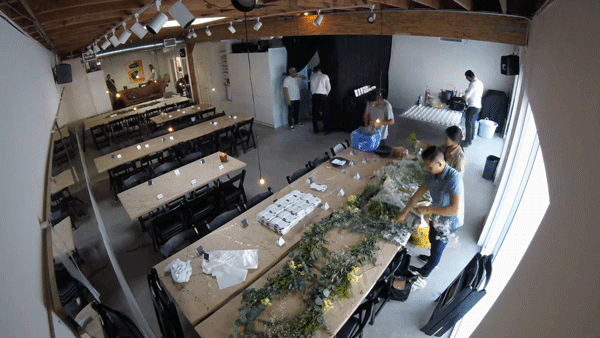 "Hear," designed for this dinner only, is an interactive spatial sound installation exploring the music accompanying Project XYZ's first film, "Point". Beginning from sounds inspired by Flight Facilities' "Clair de Lune", collaborators Max Suechting and Scott March Smith composed a collection of rhythmic and melodic figures that are distributed algorithmically and through human intervention among six speakers located throughout the venue. Visitors can interact with the system via an iPad, recomposing the space of the piece and revealing new musical juxtapositions as they move sounds around the room. Surprise someone. Surprise yourself.